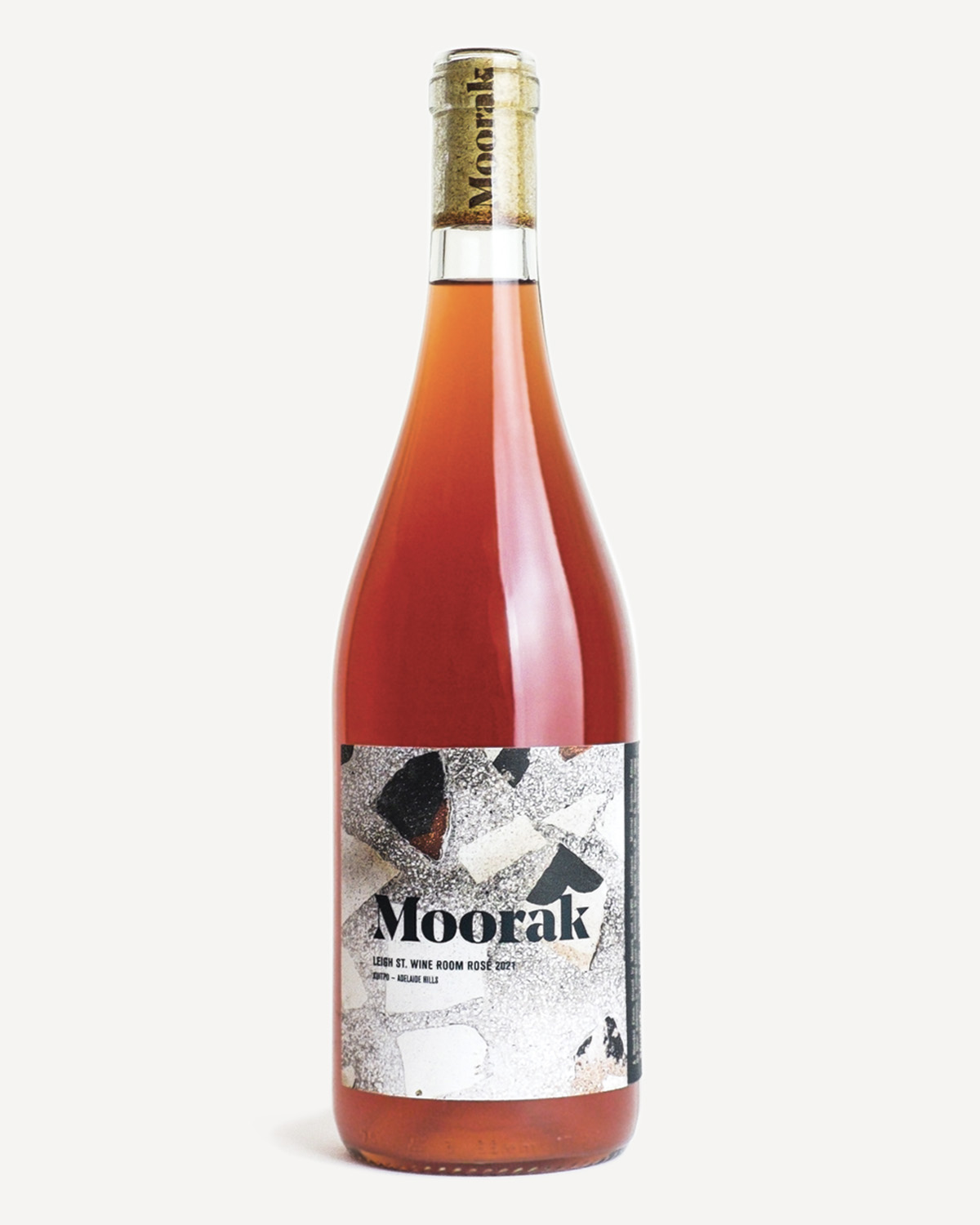 Leigh St. Wine Room Rosé 2021
Kuitpo

Adelaide Hills

Sharing a mutual appreciation for alternative wines, started us in a left-field direction, well clear of a regular Rosé.

An uncommon blend of varieties - co-fermenting Skin contact Red Semillon and Arnies. Skin contact Pinot Gris, plus direct pressing Riesling and Chardonnay. For texture, adding the Lees from Pinot Noir and Pinot Meunier.

A progressive development, a kind of no-end-point-until-it-happened, freestyle process. The result was surprising, but made sense of the eccentricity.

Fundamentals from a classic wine, it's a Rosé with all the hallmarks you want or expect. But respectfully, it hits the mark in an uncommon and untypical way.


---
$ 32. —
---

· Wild yeast fermented
· Unfiltered
· Minimal sulphur added
· No other additions or fining agents used· 11.7 % ALC — 6.9 std. drinks
---
---
Jordan Hein and the Moorak Wines community acknowledges and pays respect to the past, present and future Traditional Custodians and Elders of this nation. The aim is to support and develop the continuation of cultural, spiritual and educational practices of Aboriginal and Torres Strait Islander peoples.

Always was and always will be, Aboriginal Land.


Thank — You