From scratch; a literal few tonnes of grapes in 2018, Jordan Hein created Moorak — named as an ode to his birthplace, the small town of Moorak, South Australia.




A first-generation winemaker from self- study, experimentation and learning from experience, Jordan developed the label to encompass his stylistic approach to traditional and left-field winemaking techniques.

Experimenting and researching more varieties and regions in an ever- developing portfolio of unique and considered wines. These are important elements of Jordan and Moorak's ideology towards winemaking, while having a low impact to the land itself.

Each vintage, Moorak strives for partnerships with sustainable and organic growers, each with a progressive focus on regenerative viticulture. The underlying aim is to present fruit from those with knowledge, a deep understanding of the vines and vehement respect for the land from where it grows.

A negotiate style, purchasing grapes from the aforementioned growers, has risen to unique adaptability — allowing Jordan to source, produce and present varieties with more creativity. Not limited by single vineyards, Moorak continues to offer a dynamic range of multi-regional wines produced solely in the one facility.

Located in McLaren Vale, South Australia, the winery is a minimal carbon-impact facility, completely off-grid, using Solar power, rainwater and bore water throughout production.

Utilising creative methods and techniques — manipulating the space around the wine, giving emphasis to all elements of the wine itself.




Without the handed down or generational structures of a wine family, Jordan is self-taught in building Moorak with tacit knowledge through his community. Dogged in his approach to learning, using discipline to keep improving the outcomes of experimentations, trials and errors.

He is looking to shift expectations by seeking ways of challenging himself as a winemaker and sharing that challenge with the wine drinker.

Fused with technical experimentation and a desire to challenge his experiences, there's a belief that as a winemaker, he can better his previous vintage with the next.

Each new release is a testament to this very process. To learn and develop, meant to share and listen. To surround yourself with constructive wisdom or criticism and seek knowledge through community.

Winemaking isn't exclusive; you won't find Moorak in any cliques. With the privilege of winemaking as a career comes a need to share knowledge as a foundation for better wine and, in turn, a better industry.

The Moorak community is part of and one of its own, where winemakers and producers share a common path to wine made with purpose and culture.

Influence and inspiration are creative, not clinical. To share knowledge with wine-heads, is balanced with sharing with friends or strangers, always with food and music.



A creative winemaking approach means stepping back from the industry bubble and integrating influences from other interests. As an artistic language, photography is appreciated as a form of expression that visually transcends the wine in-bottle.

Music blends into every wine. A must at the winery, whether during vintage, cleaning or consuming, selections are made based on mood and played loud.

'Listening To' started in the midst of chaos through Vintage. Loud to stay awake and motivated, chosen depending on the state of the day (a mess or smooth sailing), was a theme constant for each day. 'Listening To' took form and grew to share the selections and soundtracks, mixes and recordings from the Moorak music community.

Whether making wine or sharing it, music is a big part of Moorak. And as it turns out, our friends are into it too. Talented friends that enjoy good wine, so mixing the two made sense.

Editorials, shows, tastings, overnight trips and dinner events are par for the course. With more to come, it's too much fun and the experience too good not to work hard for it. Stay posted for the next, and stay in touch.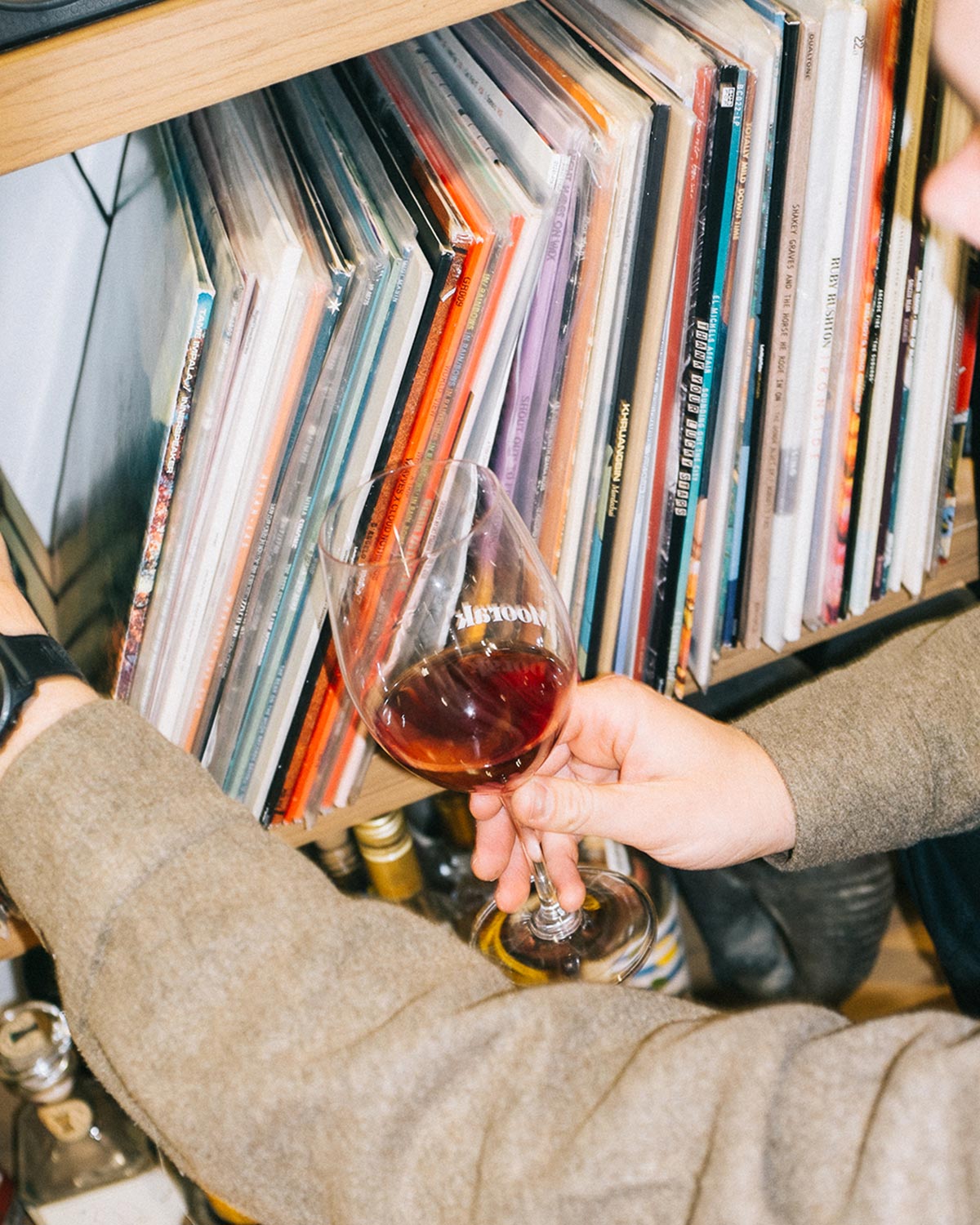 ---
Contact and Distribution

Australia
PORTUGAL

VINHO POETICO
David Wolstencroft
wolstencroft.david@gmail.com

---
---
Jordan Hein and the Moorak Wines community acknowledges and pays respect to the past, present and future Traditional Custodians and Elders of this nation. The aim is to support and develop the continuation of cultural, spiritual and educational practices of Aboriginal and Torres Strait Islander peoples.

Always was and always will be, Aboriginal Land.


Thank — You