Winemaking — Pinot Noir 22
Pt. One


Oct 2022




The ability to purposefully use creative methods and techniques in the winery, has ranging influence on particular directions of winemaking. Utilised to enhance certain characteristics of a wine, these processes can capture the terroir, express flavour and intensify aromatics.

During the 2022 vintage, we committed to the exceptional Pinot Noir fruit from Grynn Vineyard in Mount Gambier, with the intention of a deeper dive into these techniques.

The fruit was intentionally split to build two wines. Each of the wines gently steered into its own direction. Wanting to encapsulate and present the same fruit, yet express it in distinct ways.





︎︎︎



Located in the volcanic, limestone soil of Mount Gambier (South Australia), the vineyard is incredibly unique in location, with a soil type and climate ideal for Pinot Noir vines. Capturing this terroir was a primary focus. Looking to express its minerality and ability to maintain that great acid. To best express this, a portion of the fruit was de-stemmed, without crushing, prior to fermentation.

By de-stemming, we remove everything other than the separated, individual grapes. This way of processing of the fruit allows for a cleaner fermentation, in turn creating a much clearer expression of the fruit. This laid the perfect foundation to build the wine on.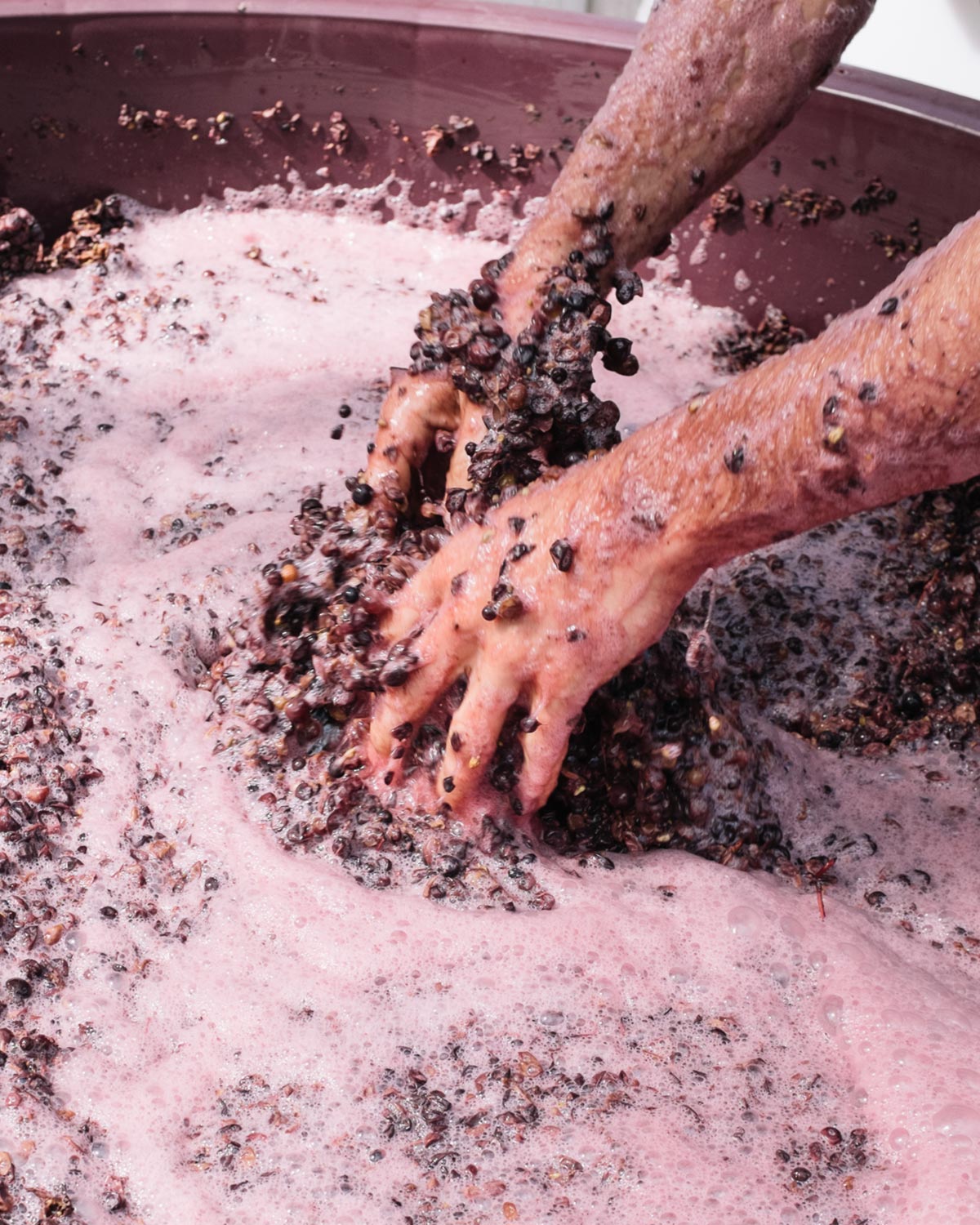 With fermentation underway, using the grapes own wild yeast, the temperature of the de-stemmed fermentation was slowly brought down (ranging between 10-14C) using submersion plates. Slowing this fermentation down, softly extracted the flavour of the grapes. The top cap layer of the ferment was gently massaged and stirred by hand three times a day, helping to avoid any spoilage and volatilities.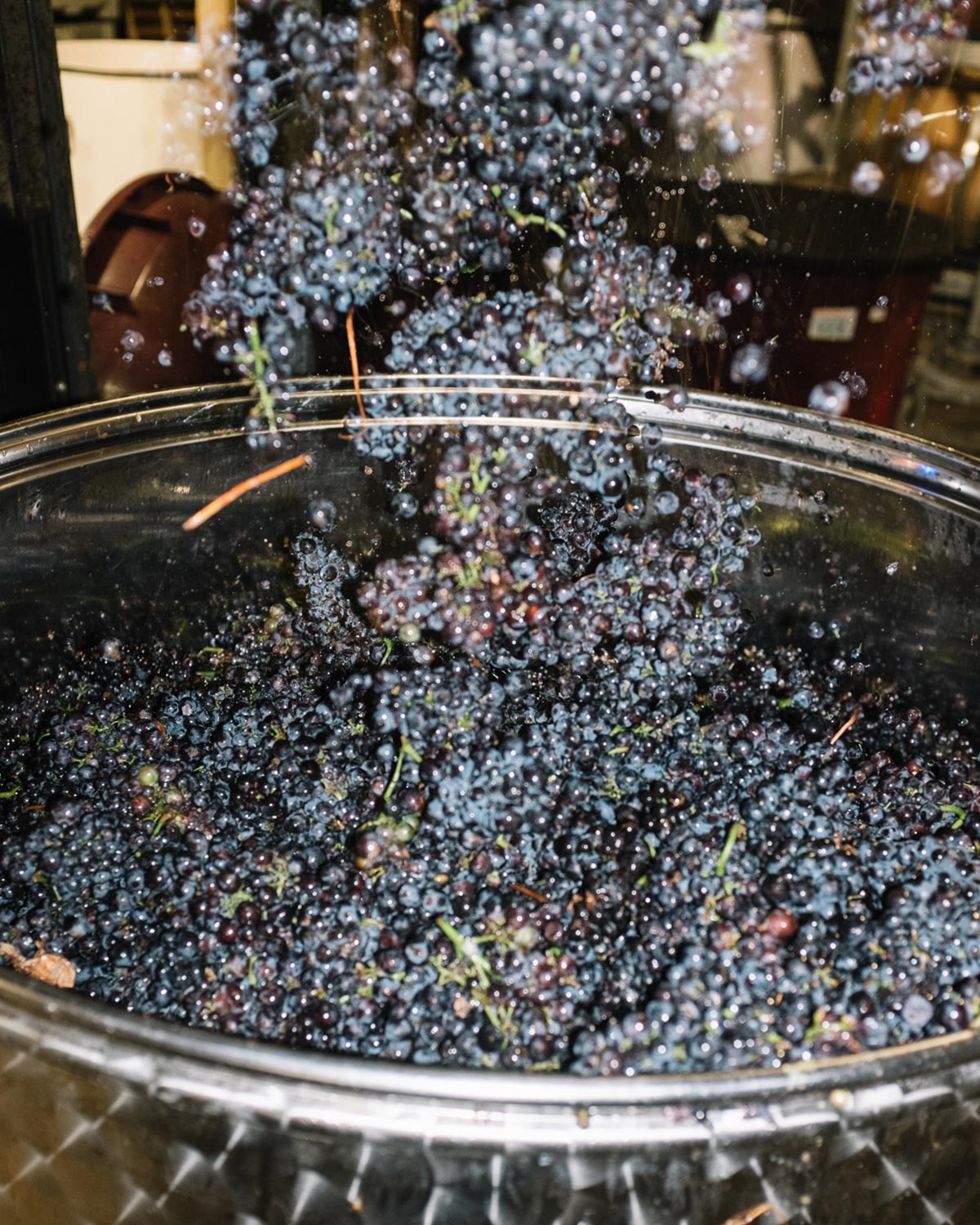 A secondary focus was to push the variety's vibrancy. Brightening its colour, lifting and intensifying the aromatics. Carbonic maceration is used in the fermentation, releasing esters, and developing it's colour vividly, additionally giving layers to the wine — its aromatic complexities and hue.
Through experiment, we've found that maceration, in an anaerobic environment for the grapes (around five days of ferment, in this case) primarily develops sweeter, confectionary aromatics, alongside developing more gentle tannins.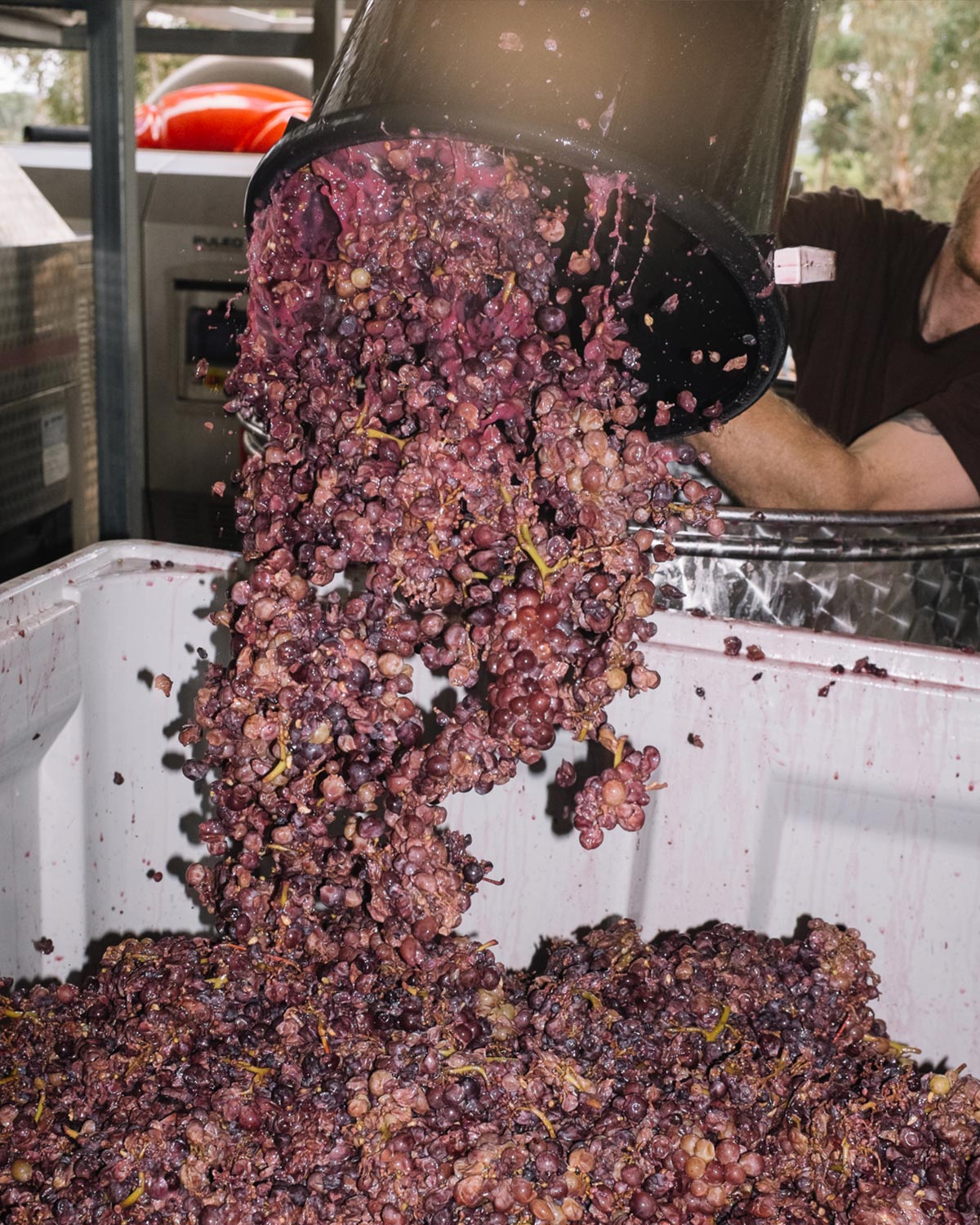 These techniques of cold, gentle fermentations and carbonic macerations, build layers and complexities, adding an important level of depth to our wines. Considerations of smaller details — a sort of 'no-stone-unturned-winemaking', is a bit of a Moorak thing.

---
---
Jordan Hein and the Moorak Wines community acknowledges and pays respect to the past, present and future Traditional Custodians and Elders of this nation. The aim is to support and develop the continuation of cultural, spiritual and educational practices of Aboriginal and Torres Strait Islander peoples.

Always was and always will be, Aboriginal Land.


Thank — You